ASU Smart Challenge
Addressing regional issues with collaboration and technology.
Submit a challenge you believe will build smarter communities in the Phoenix metropolitan area by using digital cloud technology to solve pressing community and regional challenges.
ASU's Smart City Cloud Innovation Center Powered by AWS
Also known as the CIC, the ASU Smart City Innovation Center employs Amazon's innovation processes, cloud expertise, and global solution platforms to solve pressing community and regional challenges.

The center is designed as part of a long-term collaboration between ASU and AWS to improve digital experiences for smart city designers, expand technology alternatives while minimizing costs, spur economic and workforce development and facilitate sharing public sector solutions within the region.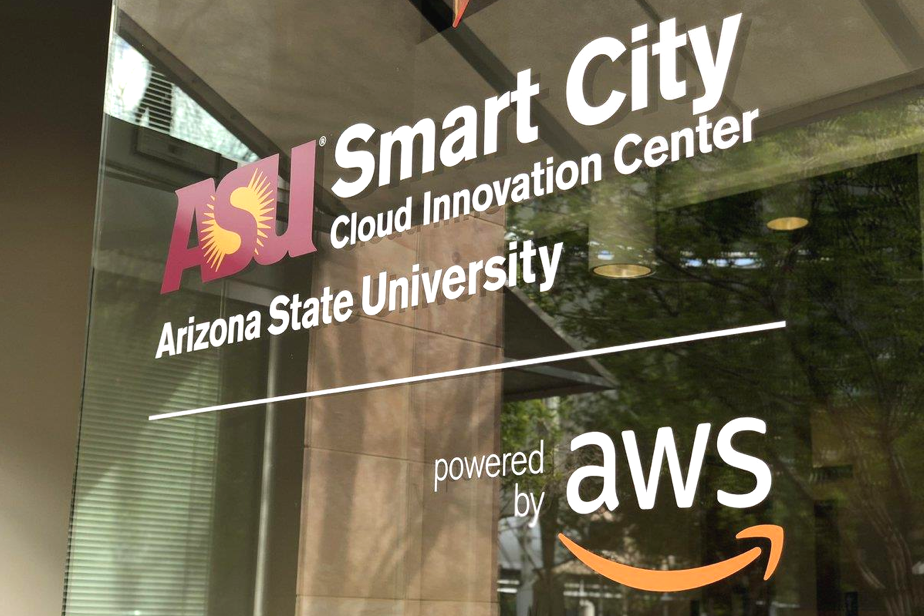 Our Mission
The mission of the Smart City Cloud Innovation Center is to drive Innovation Challenges that materially benefit the greater Phoenix metro area and beyond, by solving pressing community and regional challenges, using shareable and repeatable technology solutions from ideation through prototype, as a service for the greater human good.
How to Work with the CIC
Does your City have a pressing urban challenge? Maybe the CIC can help. 
Smart City Challenges encompass operations, service delivery and the citizen experience.  Previous challenges the CIC has worked on include transportation, public safety, economic development and sustainability.  
Ready to start innovating in your City? Click on the Submit a Challenge Link to start the conversation.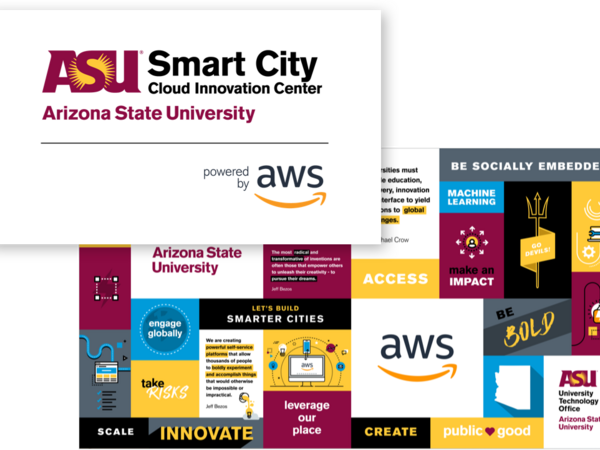 Parking and transportation details
Arizona State University–SkySong
1475 N. Scottsdale Road, Building 1 Suite 120
Scottsdale, AZ 85257-3538
Directions from ASU Tempe Campus
Take Rural Road north, which will turn into Scottsdale Road as you enter Scottsdale. Turn right on SkySong Blvd. (just before McDowell Road).
Guest Parking
- Surface parking lot North of building 1
- Overflow lot (gravel), entrance off Innovation Pl.
- 2-hour parking on SkySong Blvd. between building 1&2
Want more info about Smart Challenges?